Civic technology enables greater participation in government, or helps government deliver services to citizens. Uturn provides cloud technology solutions and advisory services to governments, not-for-profits and digital start-ups who are creating products in the civic tech space.
OpenGrid for Smart Cities

OpenGrid is an open source project by the City of Chicago that enables cities to ingest, view, and query multiple data sets from different government agencies in a single location using a map-based interface.
In 2016, Uturn launched OpenGrid for Smart Cities on the AWS Marketplace, making the Open Source SW easy for any organization to adopt OpenGrid and quickly deploy it on the Amazon Web Services cloud. As a major contributor to the OpenGrid project, Uturn regularly updates its distribution of OpenGrid with the latest features from the open source community, including support for multiple data stores.
By following a few simple setup instructions OpenGrid AMI subscribers can:
Launch pre-configured version of OpenGrid in minutes
Receive free updates to OpenGrid Software
Email Uturn Data Solutions for OpenGrid support
Access to new version releases
Request assistance loading public datasets into OpenGrid
OpenGrid was the first open source civic tech project on the AWS Marketplace paving the way for Amazon's launch of Smart City Solutions Marketplace.
AWS for the Public Sector
Authorized Government Partner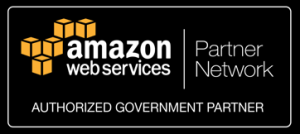 Uturn Data Solutions is an Amazon Web Services Authorized Public Sector Consulting Partner and Authorized Public Sector Partner Reseller
Uturn is qualified to resell AWS services to public sector end customers. Uturn earned placement into the AWS Public Sector Program through successful engagements with our Public Sector clients and maintaining a staff that holds a number of AWS certifications, including Certified Solution Architects.
Authorized Public Sector Partner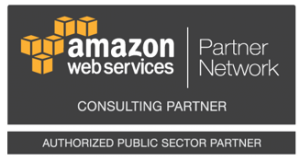 We understand the challenges that public sector organizations face, from procurement and contracting, to managing data from multiple department and agencies. As Governments look for new ways to innovate, whether through open data initiatives, public safety, situational awareness or infrastructure programs, Uturn is committed to making a difference.
Public Sector Client Successes
Smart City, Smart Street Lights in Chicago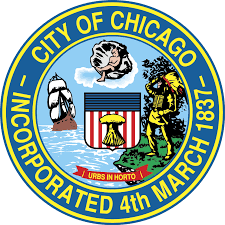 Uturn is the data integration team for one of the largest municipal lighting modernization programs in the country. Upon completion the city will have replaced over 270,000 streetlights. As part of a multi-company project team, Uturn is designing and building custom API integrations between Silver Spring Network's Streetlight Vision platform, the City of Chicago's 311 and GIS systems, and ComEd. All integrations are being built on the Amazon Web Services platform.
Large School System Taps Uturn to Enhance Data Analytics Capabilities
The second-largest public school system in the U.S. has engaged Uturn Data Solutions to deliver data leadership and analytics improvements. Uturn is working with executives, departments, and technical teams to rethink not only the way data is used today, but how it will need to be used in the future. Leveraging the Uturn Data Value Methodology, Uturn is helping the district harness the power of data to do right by its citizen taxpayers, staff and students.
Providing Cloud Technology Support to Chicago's Civic Hackers

Beginning in early 2015, Smart Chicago Collaborative, an organization dedicated to improving lives through technology, engaged Uturn Data Solutions to help them build and manage a developer program for citizen hackers who wanted to use open data to build applications that would make a difference. Since that time Uturn has worked with dozens of upstarts to teach them how to build scalable applications on AWS Cloud. This has led to successful projects ranging from where residents can get vaccines to helping families find and sign up for early childhood education programs.