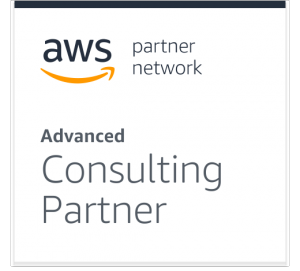 Bring the power of

AWS

to your business
Amazon Web Services is the industry leader in cloud technology for a reason: they torrentially innovate. Uturn Data Solutions will help you tap into the AWS Cloud to supercharge your business.
Advanced AWS Consulting Partner
As an Advanced AWS Consulting Partner, Uturn's staff of certified architects and developers work with these technologies every day. We bring knowledge and experience from years of implementing AWS across many industries. We know how to make these services work for you.
Whether just starting to evaluate cloud technology, or already on the path to implementing a cloud-first approach, Uturn is your partner with AWS Cloud.

Cloud Adoption is a general term describing every organization's unique journey to the cloud. Whether you are considering an all-in strategy, or an ongoing hybrid model, Uturn has the experience and frameworks to help you reach your cloud goals.
Cloud Adoption Workshop
Understand business drivers
Define goals and objectives
Identify security and governance requirements
Cloud cost analysis
Build plan and review next steps
Assessment & Planning
Application rationalization and infrastructure review
Identify and remediate security controls
Identify applications for initial migration
Develop preliminary architecture design
Create success criteria
Prototyping & Proofs of Concept
Build framework for minimum viable cloud solution
Rapid AWS setup
Create reference architecture
Validate economic model
Test against success criteria
Migration & Deployment
Create internal migration team
Implement security and governance framework
Deploy infrastructure and processes
Application and data migration and cutover
Review implementation design document and knowledge transfer
Continuous Improvement
Configuration automation and DevOps enablement
Disaster recovery and contingency planning
Managed service readiness
Ensure audit readiness for compliance
Cloud governance and cost management
Amazon Redshift Service Delivery Partner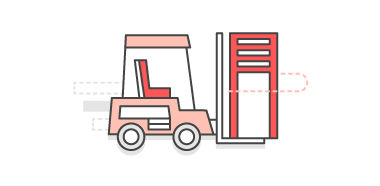 [/fusion_content_boxes]
Amazon Redshift is the cornerstone of data warehousing in AWS:
Fully managed
Petabyte-scale
Columnar Storage
Massively-Parallel Processing
Less than 1/10th of the cost of legacy solutions
Is your organization constrained by the rigidness, cost and complexity of your existing relational data warehouse? Are your queries taking too long? Are you tired of waiting weeks or longer to make changes to your data warehouse environment? Amazon Redshift solves these challenges and lets you to deliver agile business intelligence solutions to your users.
As the FIRST Amazon Redshift Service Delivery partner in the US Midwest, Uturn has the advanced capabilities and experience to help you quickly and cost effectively evaluate moving your data warehouse to the Cloud.  Ask Uturn about our Amazon Redshift Pilot program.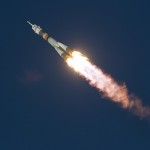 Launch your data warehouse in the AWS Cloud. Our Amazon Redshift Pilot engagement accelerates Redshift adoption.
Configuration of a Redshift warehouse in your AWS environment
Ingest, process and transform selected data sources into Redshift with the Uturn Data Engine
Query performance and tuning of Redshift data warehouse
Integration with existing or new business intelligence and visualization tools
Cost analysis for full migration to Amazon Redshift
Roadmap and playbook to bring Pilot to a production state
Modernize your data warehouse in the AWS Cloud.  Starting at $30,000
Amazon Lambda Service Delivery Partner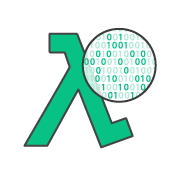 AWS Lambda allows you to run code without having to worry about infrastructure. Pay for only the compute resources you consume.
No more servers to manage
Scales with the size of your workload
No administration required
Seamless integration with other AWS services
Built-in fault tolerance
Tired of patching and updating servers that rarely gets used, serve one function and are costly to maintain? Is your application architecture dependent on polling, becoming more and more difficult to scale and maintain?
With AWS Lambda, you don't need to think about thread management. Leveraging an event-driven push architecture allows you to reimagine your application architecture.  Uturn earned the AWS Lambda Service Delivery distinction by demonstrating our expertise in real customer environments.
Event-Driven Data Processing

The Uturn Data Engine is a flexible, scalable data processing platform that quickly connects you to the value contained within your data. Using event-driven, server-less design patterns, the Uturn Data Engine is the best way to connect your business to the most powerful data capabilities in the AWS Cloud.
Benefits
Highly secure
Elastic
Lightweight configuration
Extensible to multiple data types/outputs
Fully auditable
Meets compliance and regulatory requirements
Features
Entirely cloud based
Multiple AWS deployment options
Petabyte scale
Auditable via API based services
Server-less
Born in AWS Cloud, the Uturn Data Engine is engineered to adapt to your ever-changing business needs, now and into the future.
Integration and Development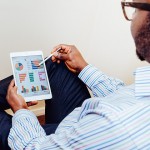 The AWS platform is a set of building blocks, let Uturn help you to assemble the pieces. Our team of AWS Developers will your organization build custom applications that harness the power of the AWS Cloud.
Instrument your code with native AWS services
Best practices for application architecture and design
Highly available and resilient stateless applications
Built with security in mind
View, manage and monitor your AWS usage across the entire organization.
Governance
Reduce access and security risks
Ensure regulatory compliance
Cost avoidance, reduction and optimization
Define automation methods and parameters
Enhance the management of the consumption of cloud resources
Cost Management
Consolidate, link and manage your AWS accounts
Simple, easy to navigate invoicing
Automate reporting to enable departmental chargeback and internal billing
Get recommendations on AWS Reserved Instance optimization to reduce costs
Getting better insight into historical usage for planning and budgeting
Contact Uturn's AWS Cloud Team